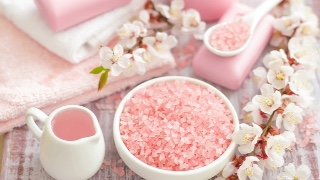 Before Your Appointment
Waxing / Shaving
Manicure / Pedicure
Facial / Full Body Exfoliation
DO NOT APPLY ANYTHING TO YOUR SKIN INCLUDING LOTION, PERFUME, MAKE UP OR DEODORANT. HAIR SHOULD BE TIED BACK. PLEASE REMOVE JEWELRY AND PIERCINGS.


What To Wear Or Bring
Old Snug Swimsuit / Under Garment
Dark Loose Clothing / Flip Flops
Tanning For A Special Occasion
Scheduling a consultation appointment 10-15 days prior to an important event is highly recommended for new clients. Bring a photo of your wedding or formal gown to help us choose the best color palette for the occasion and your skin tone.
After Your Appointment
Shower After 30 Minutes For A Light, 60 Minutes For A Medium Or 90 Minutes For A Deep Dark Tan
Moisturize Twice Daily / Shaving Is Preferred To Waxing
Avoid Chlorine Wherever Possible